The company TiMeBoo thinks it important to contribute to a better world. Prosperity and happiness you can share is their motto, then it will have real meaning. Therefore TiMeBoo supports the foundation JAVEA: JOINT ACTIVITIES between Europe and Nepal to Improve Village Life and Environment in the Area or Thokarpa. This is a dispersed community in the mid-eastern part of Nepal.
JAVEA is building a medical center to provide care for girls and women and focuses on education about pregnancy and child care. There are clothes and food programs for young children, the disabled and the elderly.
For each sold bamboo watch TiMeBoo donates € 1.00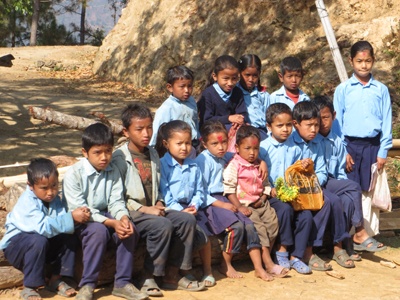 Bamboo is a green resource, it grows quickly, needs little water and after the cap it does not need replanting. You contribute imperceptibly to a greener and better world. And of course, bamboo is just beautiful, with a warm and sincere atmosphere.
The watch cases of bamboo are manufactured in China. Because there the bamboo comes from comes from and being processed. Close to the raw materials to make the products, that too is thinking green. The factory where the watches are made is a small, no child labor and decent clean workplaces are guaranteed.