May 2013 - The Dutch magazine Boeddha Magazine has written about us in their edition Summer 2013 on their page Worldly Findings.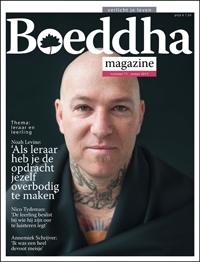 The incense holder Thai Buddha (bottom right on the left page):


"Deze fraaie wierookhouder 'Thaise Boeddha' is gemaakt van zwarte steen. De houder kun je gebruiken voor wierookstokjes of kegeltjes."


You can find more information about Boeddha Magazine at: boeddhamagazine.nl